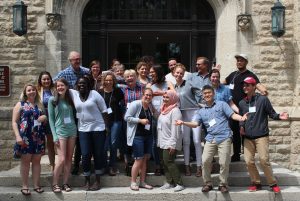 Course Costs

Tuition fees for CSOP 2021 have not yet been approved. They will be posted here before CSOP 2021 registration opens in November.Recognizing that the costs of training can be a barrier to participants, we have worked hard to keep our fees low.
For 2020, CSOP tuition fees were:
$592.00 – Fees for participants taking a course for personal or professional development
$806.00 – Tuition for participants taking a course for academic credit
All non-CMU participants will be required to pay a non-refundable advance deposit of $100. This fee will be applied to the course fees above.
Applications received after April 1 will be charged a non-refundable late fee of $50 which must be submitted with the application and advance deposit.
Course fees for the Canadian School of Peacebuilding are higher than regular tuition because of the extra costs associated with bringing in high-quality instructors and students from around the world. The extra fees also help to cover events such as daily coffee breaks and other community-building activities.
Lodging and Meals

On-campus lodging and meal packages are available and must be reserved and paid for in advance. Unfortunately, we are not able to customize packages. Please find more information on the Meals and Lodging page.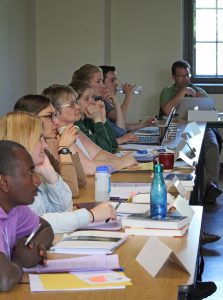 Other Costs

Books are required for students taking a course for credit and will cost approximately $150 per course.
If you do not have valid health insurance for Canada, you will need to buy such coverage.
Payment Options

The $100 advance deposit and the $50 late fee, if applicable, are non-refundable and must be submitted at the time of application. However, the $100 advance deposit will be applied to the course fee. Once an applicant is accepted to CSOP, the outstanding balance must be submitted in order to be registered in a course(s) and for visa letters to be issued (for international participants).
International Participants – payments are processed via Flywire.com.
Canadian/US Participants – payments can be made with credit card, cheque (payable to Canadian Mennonite University), or online bank payment.
Email csop@cmu.ca for more information.
Refund Policy

If a participant decides to withdraw from a class, it is important to inform CSOP so that there is an opportunity for another participant to take the seat in that class. The withdrawal and refund schedule is as follows:
Up until one week before classes start – 100% refund of all fees, minus the $100 non-refundable advance deposit and the $50 late fee, if applicable.
One week prior to the start of classes and until 9:00am first day of class – 50% refund of all fees.
After the start of the first day of classes we will no longer issue a refund.
Refunds require 6-8 weeks to process.
Tuition Deferrals Refund Policy update (July 2020).

In previous years, for students who were accepted to CSOP but were not able to travel to Canada, CMU gave the option of holding tuition deposits for registration in following years. CMU has now ended this option, due to the ongoing uncertainty regarding international travel and Canadian visa processes for 2021, and also the difficulty of processing refunds when financial information (credit card numbers and expiry dates, etc.) becomes stale with time. CMU will now return funds to students who were not able to attend CSOP. We acknowledge the inconvenience but believe this is a better option than risk not being able to return funds if attendance is repeatedly impacted by ongoing travel restrictions and/or visa issues.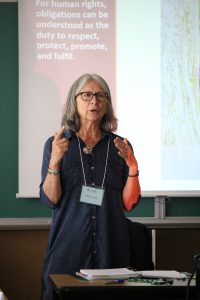 Waseskun Canadian School of Peacebuilding Bursary

The Waseskun (the Cree word for "the moment after a storm when the sun begins to shine through") Canadian School of Peacebuilding Bursary has been established to provide financial support to an Indigenous or Métis participant. All Indigenous and Métis CSOP participants are eligible to apply for the Waseskun Bursary. Funds for bursary assistance are limited. CSOP/CMU cannot guarantee any assistance, but will consider and assess each application carefully in relation to all other applications received. To apply, please submit a completed Waseskun CSOP Bursary Application 2021 along with a CSOP application (csop.cmu.ca/registration).
Unfortunately, beyond the Waseskun CSOP Bursary, we do not have scholarships, student sponsorships or travel subsidies available this year, though we hope this will be a possibility in the future.