All courses can be taken for training or for undergraduate credit. In addition, courses marked with an asterisk (*) can also be taken for graduate credit and can be used towards CMU's MA in Peace and Collaborative Development (Click here for more information on the MA-PCD).
Participants may apply for more than one course, but must ensure that course schedules do not overlap. At this time, we are planning for only in-person courses in 2022 and will not have any online courses available.
---
SESSION I: June 6-10, 2022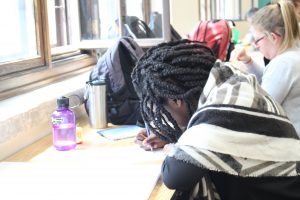 Peace Skills – Just Mercy: Healing in Community on the Land

Instructors: Adrian Jacobs and Jobb Arnold
PCTS/INDS-2190
This course will explore an Indigenous framework for relationship building and nurturing in the context of community well-being on the land. This is a land-based reconciliation course that will be held over five days where CSOP participants will participate in a learning circle at the Sandy Saulteaux Spiritual Centre (SSSC). Sandy-Saulteaux Spiritual Centre's beautiful and peaceful retreat grounds by the Brokenhead River just east of Beausejour, MB is the ideal setting for Indigenous ceremony and perspective on peacebuilding in relative and treaty making efforts. This course is grounded in the idea that working toward settler-indigenous reconciliation requires learning and building face-to-face relationships that honour Indigenous knowledge, including connections to the land. There will be opportunities for dialogue and discussion on topics such as the legacy of colonization and pathways toward enacting forms of land-based reconciliation while collaborating to promote peace and regional resilience. An extra course fee will cover room, board, and transportation. Details of these fees can be found on the Meals & Lodging page.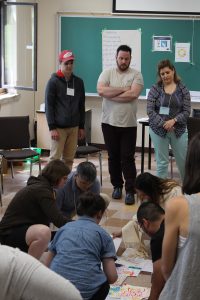 The Role of Complaint in Peacebuilding: A Theological Framework
*
Instructor: John Boopalan
BTS/PCTS-3295 and BTS/PCD-5080
Building on the dialogues between the biblical figure of Job and his friends, this course will consider how complaint against injustice, even when legitimate, is often viewed negatively and turns into prejudice. Because peacebuilding efforts address lament against injustice, examining the causes and consequences of prejudice against legitimate complaint is helpful. With insights from psychology, sociology, and theology, the course will enable participants to appreciate the positive place of complaint and lament in peacebuilding.
Theological Perspectives on Trauma and Healing
*
Instructor: Susanne Guenther Loewen
BTS/PCTS-3895 and BTS/PCD-5700
This course will explore how individual and collective experiences of trauma – the result of direct and systemic forms of violence – are refracted through the beliefs and practices of the Christian faith, especially notions of forgiveness, suffering, redemption, and the cross. Taking cues from recent feminist theologians who are increasingly drawing from trauma theory in their analyses of violence, especially sexual and gender-based violence, we will explore a variety of intersectional and decolonizing voices informed by praxis within and beyond the church. We will look at doing theology in ways that recognize and address trauma while working toward healing.
---
SESSION II: June 13-17, 2022

All My Relations: Seeking Justice through an Anti-racist, Decolonial and Trauma Informed Lens *

Instructors: Shadell Permanand and Christy Anderson
PCTS/INDS-3950 and PCD-5790
Kah'kina Dinahway Mahkanuk (Saulteaux) or "All my relations" is a philosophy of many Indigenous groups which serves as a reminder that we are all connected and accountable to one another as we walk our sacred path on Mother Earth. In this course we explore practical ways individuals and groups identifying as Black, Indigenous, and People of Colour (BIPOC) can seek racial justice and reconciliation while building authentic relationships based on Indigenous principles of respect, relevance, reciprocity, and responsibility.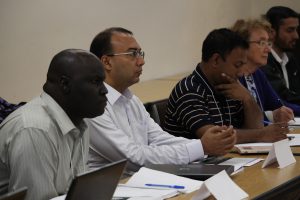 We will examine concepts of diversity, equity and inclusion, implicit bias, social identity, cultural fluency, colonization, systemic racism, historical trauma, restorative justice, reconciliation, and allyship. Through thoughtful reflection on Indigenous worldviews and contemplative examination of BIPOC people's experiences of oppression, we will discover what "all my relations" means in terms of individual and collective responsibility for seeking justice.
Reparative Justice and Womanist Ethics*

Instructor: Johonna McCants-Turner
POL/PCTS/PHIL-3950 and PCD-5790
This course brings restorative and transformative justice into dialogue with womanist ethics, a body of thought that amplifies the moral wisdom and agency of Black women, in particular. As a site of liberative ethics, womanist ethics poses alternative responses to ethical and moral dilemmas related to violence, safety, justice and freedom. Building on this insight, course participants will examine how womanist ethics can guide identification, reflection and deliberation on the ethical dilemmas and critical questions posed by intersectional anti-violence movements – from anti-racist, feminist movements against sexual and domestic violence to the global Black Lives Matter movement.
---
To hear what past participants are saying about the Canadian School of Peacebuilding, take a look at this video: