Until the middle of March, we'd like to offer you a glimpse into the CSOP by sharing the video below. At one of last year's Peacebuilders' Banquets, CSOP instructor Odelya Gertel Kraybill shared about her experience of becoming a peacebuilder. Watch the video to hear her incredible story.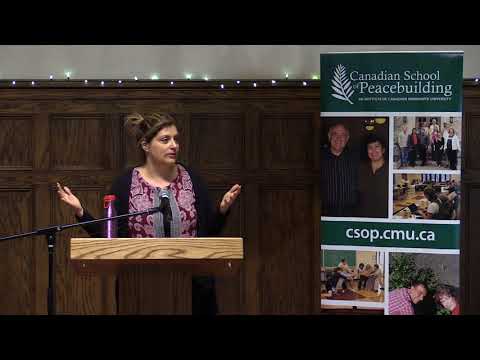 Interested in other training and resources from the Canadian School of Peacebuilding?

APPLY NOW to take a course at the 2018 CSOP;


SUBSCRIBE TO OUR E-NEWSLETTER to receive notice of news, training and other opportunities from the CSOP and a get a FREE copy of Peacebuilders' Toolbox: 52 Online Resources for Peace Work;


BUY your own copy of Voices of Harmony and Dissent: How Peacebuilders are Transforming Their Worlds, a collection of stories and essays by CSOP instructor. You can also download a FREE copy of the e-book.