Want to get a sense of CSOP Teaching Faculty? Click here for short videos by previous CSOP teaching faculty.
2016 Instructors

---
Judie Bopp

Judie is a co-founder and director of the Four Worlds Centre for Development Learning. She holds a Masters degree in Multicultural Education and a Doctorate in Organizational Development and has provided training, technical support and evaluation services related to program development and organizational change to many different types of groups, ranging from the ministries of national governments to small non-governmental organizations. She has worked in Asia, the South Pacific, Africa, the former Soviet Union, the Caribbean and Indigenous North America. She has also provided technical support to many Canadian and American professional organizations and Indigenous communities.
Judie's publications include a basic text on community development entitled "Recreating the World: a practical guide to building sustainable communities", "Aboriginal Domestic Violence in Canada", and "Mapping the Healing Journey". She has worked in Canada's North since 2006 on issues related to women's homelessness and mental health. She is also currently working with village leaders in northern Pakistan to build sustainable solutions to their economic and social development challenges.
---
Michael Bopp

With a Masters degree in Community Development and a Doctorate in Education for Development, Michael is a co-founder of the Four Worlds Centre for Development Learning, and has more that thirty years of experience in grassroots training, in facilitating participatory development, and in helping organizations to become more effective in human and community development processes. He has lived and worked in Africa, the South Pacific, the Former Soviet Union, Latin America, the Caribbean, and in tribal communities across North America. Michael has written and published extensively on personal transformation and community development related issues. His publication list includes a National research study on Aboriginal community healing and recovery from residential school trauma, and a book on community development.
Four Worlds is well known for its ability to bridge indigenous cultural perspectives with mainstream development agencies and resources, and to facilitate participatory action research processes. Currently, Michael is coordinating the development and launching of a virtual college to bring accredited training, related to human and community development directly to communities and the people who work with them. Fully accredited training programs are being offered in Canadian Aboriginal communities, and Four Worlds is currently involved in developing and delivering training for community development leaders in northern Pakistan, as well as in guiding comprehensive community planning in several Canadian Aboriginal communities.
---


Dan Epp-Tiessen

Dan Epp-Tiessen is Associate Professor of Bible at Canadian Mennonite Universtiy where he has taught since 1998. Dan has also worked as a pastor, and from 1982–86 he served with Mennonite Central Committee in the Philippines, in a rural area beset by land-grabbing, human rights violations, and civil war. His current teaching and research interests include Old Testament prophecy, apocalyptic literature, Pentateuch, and preaching, with particular focus on how biblical materials intersect with contemporary issues of peace and justice, personal healing, creation care, consumerism, and resistance to forces of empire. Dan is a frequent speaker in churches on issues related to grief and loss, and recently helped teach a course at the Africa Peacebuilding Institute in Johannesburg, South Africa on Anabaptist perspectives on peace and justice. Dan holds an MA from the University of Manitoba and a PhD from the University of St. Michael's College in Toronto.
---


Al Fuertes

Al Fuertes was a recipient of the 2015 Spirit of King Award, the 2014 Oscar Mentoring Excellence Award, the 2008 George Mason University Teaching Excellence Award and the 2001 AT&T Asia-Pacific Leadership Award. Al is a field practitioner and consultant who specializes in psychosocial trauma healing as an integral component in peacebuilding and conflict transformation. He travels extensively around the world, particularly in places affected by war, armed conflict, and natural disaster. Al works with government, religious, military, and community leaders, as well as NGO development workers, school administrators, teachers, youth, refugees and internally displaced persons. He is the faculty director of the global education program in the Philippines, a summer course in Human Trafficking, Environmental Issues, and Grassroots Peacebuilding through Mason's Center for Global Education (CGE), and in Cambodia, a course in Post Genocide, Community Development, and Spirituality through the Social Action and Integrative Learning (SAIL). Al obtained his Ph.D. in Conflict Analysis and Resolution, specializing in psychosocial trauma from the School for Conflict Analysis and Resolution (S-CAR), George Mason University, and a Master's degree in Peace Studies from the Associated Mennonite Biblical Seminary.
---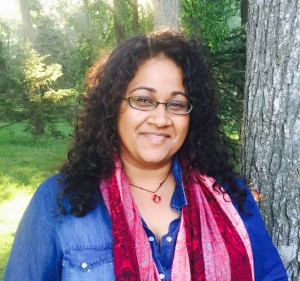 Natasha Mohammed

Natasha Mohammed has a background in International Peace and Conflict Resolution Studies. In addition to serving as a community counsellor, mediator, group facilitator and Victim Impact Worker, Natasha has taught conflict resolution skills and theory in government, community and university contexts for the past 18 years. She has also worked with participatory processes to create various learning programs, including diversity and youth violence prevention-based curricula.
Natasha has a special interest in conflict and culture. She is a founding member of Winnipeg Mosaic, a collective of local peacemakers who foster understanding of the role of religion and culture in life and conflict. Through her work in the federal Multiculturalism Program she is able to support the voices of both mainstream and marginalized communities in ways that ultimately facilitate their development and inclusion into Canadian society. For Natasha, relationship is the key to peace in the world, your community, your family and yourself.
---


Kay Pranis

Kay Pranis teaches and writes about the dialog process known as 'peacemaking circles.' Kay learned about peacemaking circles in her work in restorative justice in the mid-90s. Her initial teachers in circle work were Barry Stuart, a judge in Yukon, Canada, and Mark Wedge and Harold Gatensby, First Nations people of Yukon. Since that initial exposure to the use of peacemaking circles in the justice system Kay has been involved in developing the use of peacemaking circles in schools, social services, churches, families, museums, universities, municipal planning and workplaces.
Kay has authored or co-authored several books about circles: Peacemaking Circles – From Crime to Community; The Little Book of Circle Processes – A New/Old Approach to Peacemaking; Doing Democracy with Circles – Engaging Communities in Public Planning; Heart of Hope – A Guide for Using Peacemaking Circles to Develop Emotional Literacy, Promote Healing & Build Healthy Relationships; Circle Forward – Building a Restorative School Community.
Kay works primarily as a trainer in the peacemaking circle process. She is a Senior Associate at the Center for Restorative Justice at Suffok University in Boston. She is also an adjunct professor at Simon Fraser University, Eastern Mennonite University and Southwest Minnesota State University.
Kay has a particular interest in the use of circles to support social justice efforts addressing racial, economic, class and gender inequities. That interest includes the use of peacemaking circles to understand and respond to historical harms to groups of people. The peacemaking circle process has been a source of energy, inspiration and continuous learning for Kay for the past 20 years.
---


Dessa Quesada-Palm

Dessa Quesada-Palm is a theatre artist, educator, and advocate from the Philippines. A senior artist-teacher of the Philippine Educational Theatre Association (PETA), Dessa relocated to Dumaguete City in 2004 and subsequently organized the Youth Advocates Through Theatre Arts (YATTA) in 2005. Though deeply engaged in the arts since in her teens, her academic background is rooted in the social sciences. She finished Economics at the University of the Philippines and her masters in International Relations at the New School for Social Research in New York City. She has facilitated trainings in theatre but also on gender issues, peace building, positive discipline, children's rights, and resiliency among others. Her advocacies include curbing gender-based violence, children's and young people's rights, and peacebuilding.
---


Niigaanwewidam James Sinclair

Niigaanwewidam James Sinclair is Anishinaabe (St. Peter's/Little Peguis) and an Associate Professor in the Department of Native Studies at the University of Manitoba. He is a regular commentator on Indigenous issues nationally on CTV, CBC, and APTN and internationally in The Guardian and Al-Jazeera America. His written work can be found in the pages of The Exile Edition of Native Canadian Fiction and Drama, newspapers like The Globe and Mail and The Winnipeg Free Press, and online with CBC Books: Canada Writes. Niigaan is the co-editor of the award-winning Manitowapow: Aboriginal Writings from the Land of Water (Highwater Press, 2011) Centering Anishinaabeg Studies: Understanding the World Through Stories (Michigan State University Press, 2013) and The Winter We Danced: The Past, the Future, and the Idle No More Movement (Arbeiter Ring, 2014). He is also the Editorial Director of The Debwe Series with Portage and Main Press.
---
Please click here to see bios of previous CSOP Instructors.