Want to get a sense of CSOP Teaching Faculty? Click here for short videos by previous CSOP teaching faculty.
2017 Instructors

---
David Balzer

David Balzer was born in Germany, then moved to Ecuador and finally came to Canada as a young adult. This meant that by the time he was serven years old he had learned three languages: German, English and Spanish – in that order. Recording studios and radio towers in Ecuador were part of David's childhood experience through his parents' mission broadcasting work. His first radio interview was when he was five years old. Growing up in a broadcast environment led to a natural intrigue with communications. Undergraduate studies in Winnipeg included a Bachelor of Religious Studies at MBBC (a founding college of CMU) and a BA in Administrative Studies at the University of Winnipeg. Several years later David completed an MA in Speech Communication at California State University – Fresno and significant work towards an MA in New Testament at Mennonite Brethren Biblical Seminary.
Prior to joining CMU, David spent over a decade in broadcast radio in Winnipeg. This included 11 years of weekly co-hosting of the GodTalk radio show on 680 CJOB, Manitoba's #1 news talk radio station. David also spoke at 100's of live events across central and western Canada during these years. His passion has always been to creatively engage people in a dignifying conversation about the living God.
David joined the CMU faculty in 2009 and was appointed Assistant Professor of Communications and Media in July 2013.
David's teaching areas include media and society, public speaking, new media, communication theory and topics such as Christianity and the mass media in Canada. David's research includes the production of a documentary film about the use and meaning of "Oh my God" in everyday talk in Canada.
---
Cathy Campbell

Cathy Campbell is a newly retired Anglican priest. Through her work as a pastor at St.Matthew's Anglican Church, she helped to create the WestEnd Commons ~ a housing development, Neighbourhood Resource Centre and new worship space, for West Central Winnipeg. She is also author of Stations of the Banquet: Faith Foundations for Food Justice. Before serving the church, she was an academic at University of Toronto and Cornell University. In retirement, she now has time to pursue her interest in practical theology. Her current theme is "Praying the Land."
---
Martin Entz

Martin Entz is professor of Cropping Systems and Natural Systems Agriculture in the Department of Plant Science at the University of Manitoba. Martin studied at the University of Manitoba (BSc; MSc – horticulture) and the University of Saskatchewan (PhD in plant physiology), working in various industry positions between degrees. Martin has taken study leaves at Adelaide University and the University of Western Australia. Martin teaches several courses involving Integrated Farming and Food Systems plus he has an active graduate student program. Martin leads the Glenlea study – Canada's oldest organic vs conventional farming systems experiment now in its 25th year. This study has become a beacon for several exciting international collaborations. Martin really values his graduate students. Together with his students, staff and collaborators, Martin has published 104 peer-reviewed scientific papers and 8 book chapters.
Martin enjoys working with farmers and learning from their experiences. He participates in ecologically-integrated farming system research and education in development work. Martin and his family enjoy "Shady Maple Lane Shared Family Farm" near Libau, Manitoba – as a place for working, thinking, teaching and building community.
---
Hadley Friedland

Hadley Friedland, LLB, LLM, PhD, is an Assistant Professor at the University of Alberta Faculty of Law. She articled with the Department of Justice, Canada, and was Research Director of the University of Victoria's Indigenous Law Research Unit from 2012 to 2016. She has worked extensively with Indigenous communities across Canada to identify and revitalize Indigenous laws. She also specializes in experiential community-based training and continuing legal education in this area.
Hadley teaches and researches in the areas of Indigenous legal traditions, Aboriginal law, criminal justice, family law, child welfare and therapeutic jurisprudence. Recent publications include articles in the Indigenous Law Journal, the McGill Law Journal and the Oxford Handbook of Criminal Law. Her graduate work has won numerous awards, including a Vanier Scholarship, the SSHRC Impact Talent Award and the Governor General Gold Medal. Her first book, The Wetiko (Windigo) Legal Principles: Cree and Anishinabek Responses to Violence and Victimization, is forthcoming at University of Toronto Press.
---
Harry Huebner

Harry Huebner graduated from University of Manitoba with a B.A. in Philosophy/Psychology and an M.A. in Philosophy. He earned his Ph.D. in Theology at the University of St. Michael's College. Harry has been teaching at Canadian Mennonite University and its predecessor colleges since 1971. He took one year off to do Ph.D. work in Toronto from 1974-5 and served with Mennonite Central Committee in Jerusalem from 1981-3. Harry was also involved in the founding of Christian Peacemaker Teams. In his spare time Harry enjoys traveling, especially to the Middle East. In 2010, Harry taught Mennonite Approaches to Peace and Justice at the Canadian School of Peacebuilding.
---
Odelya Gertel Kraybill

Odelya Gertel Kraybill has worked as a consultant, trauma specialist and expressive therapist for the UN and NGOs in the US, Europe, Middle East, Africa and Asia. Odelya was a Fulbright scholar and focused on trauma studies in three graduate studies programs. While living and working in the Philippines, Lesotho and Israel, she conducted research on integrated, proactive approaches to stress and trauma, and on strategies for supporting caregivers and populations in vulnerable communities. She currently lives in the Washington DC area, where she uses Expressive Trauma Integration (ETI) approach to provide consultations, training, expressive supervision, therapy and e-therapy.
---
Ron Kraybill

Ron Kraybill was the founding Director of the Mennonite Conciliation Service in 1979 and
has worked full-time in the field ever since. He has served as:
● Director of Training at the Center for Conflict Resolution in Cape Town, South Africa, 1989-1995
● Professor of Conflict Transformation at Eastern Mennonite University, Harrisonburg, VA, 1996-2007
● Quaker International Affairs Representative to the Middle East, Jerusalem,
2007-2008.
● Senior Advisor on Peacebuilding for the UNDP, 2009-2014, in Lesotho and the
Philippines
● Member of UNDP Rapid Roster and Federal Emergency Management Agency roster, 2015 to present.
In addition to many training manuals for negotiators and facilitators, Kraybill wrote Style Matters: The Kraybill Conflict Style Inventory, a widely used training tool to train leaders and laypeople for conflict management in interpersonal and organizational settings. Alarmed by the impact of stress related to his calling on himself and colleagues, the
journey of personal transformation and selfcare required by peacebuilding is a theme Kraybill has written and engaged colleagues about for many years. He pioneered a course on the topic at Eastern Mennonite, wrote a book on it, and maintains personal disciplines of exercise, quiet time, and artistic pursuits. Kraybill holds a Masters of Divinity from Harvard University and a PhD from the University of Cape Town in Religion and Society, and wrote his thesis on efforts to end the civil war in Rhodesia/Zimbabwe. He blogs at www.RiverhouseEpress.com/blog.


---
Kenton Lobe

Kenton Lobe is a teacher/practitioner at heart and until recently balanced his teaching in International Development Studies at Canadian Mennonite University with international advocacy work on agriculture and hunger. His six years as Policy Advisor at Canadian Foodgrains Bank, an international development NGO, examined the structural injustices that surround hunger, focusing in particular on international agricultural trade, the human right to food, and development assistance for small-scale farmers in the global South. Discourse surrounding food justice and food sovereignty continue to shape Kenton's imagination and academic interests. On the practical side, he was a founding member of CMU's community garden, continues to participate in local work surrounding food justice issues, and works with the students and alumni who comprise the Metanoia Farmers Worker Cooperative at the on-campus Community-Shared-Agriculture Farm.
---
Val Napoleon

Val Napoleon is a Cree from Saulteau First Nation and an adopted member of the Gitanyow [Gitksan] nation. She is the founding director of the Indigenous Law Research Unit (ILRU), a dedicated academic research centre housed in the Faculty of Law at the University of Victoria. With the ILRU, she partners with Indigenous communities across Canada to substantively articulate and rebuild Indigenous law (e.g., harms and injuries, dispute management, lands and resources, water, and marine management, gender, and justice). Her doctoral research focused on a substantive articulation of Gitksan law and the development of a Gitksan legal theory. Val was awarded the University of Victoria's Governor General's Gold Medal for my dissertation entitled Ayook: Gitksan Law, Legal Order, and Legal Theory. She publishes and teaches in areas of aboriginal legal issues, Indigenous legal traditions and legal theories, indigenous feminisms, oral histories, restorative justice, citizenship, and governance.


---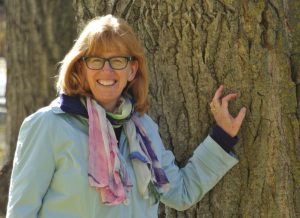 Carol Penner

Carol Penner has worked for over two decades as a pastor, a chaplain, a university lecturer and a freelance writer. She completed her Ph. D. at the Toronto School of Theology and is Assistant Professor of Practical Theology at Conrad Grabel University College. She has a blog of worship resources at www.leadingingworship.com.
---
Mohammad Ali Shomali
Mohammad Ali Shomali is the head on the International Institute for Islamic Studies in Qom, Iran. He is also the current Director of the Islamic Centre of England. He studied at the Tehran University and in the Seminaries in Qom. He received his PhD from Manchester University in UK. He is very interested in interreligious dialogue and has organized or attended conferences in Canada, USA, UK, Poland, Sweden, Ghana, Philippines, Georgia, Italy, Austria, Kazakhstan, etc.
---
Stephanie Phetsamay Stobbe

Stephanie Phetsamay Stobbe is an Associate Professor in Conflict Resolution Studies at Menno Simons College (a college of Canadian Mennonite University), affiliated with the University of Winnipeg. As an active educator, trainer, and Alternative Dispute Resolution (ADR) practitioner with a PhD in Peace and Conflict Studies, she has presented, worked, and conducted research in Canada, United States, South America, Europe, India, and Southeast Asia. In 2006, she was invited to work with local citizens in the development of the first peace program in Laos, leading to a full research project on traditional mediation and conflict resolution rituals between 2007 and 2011. In 2013, she co-facilitated a series of seminars and workshops for political leaders in Myanmar (Burma) on institutional designs in conflict resolution, peacebuilding, and reconciliation as the country transitions to democratic governance.
In 2011 Stephanie co-edited a book, Critical Aspects of Gender in Conflict Resolution, Peacebuilding, and Social Movements (2011) for Emerald Publishing series on Research in Social Movements, Conflicts and Change. Although not a lawyer, in 2012 she was invited to join the American Bar Association team of experts to discuss "Gender-Responsive Peacebuilding: Implementing the Secretary-General's Report on Women's Participation in Peacebuilding," and provide recommendations to the United Nations Development Programme, Peacebuilding Support Office as they address UN Security CouncilResolutions 1325 and 1889. In that same year, she also served as a VisitingProfessor/Researcher at the Matsunaga Institute for Peace and Conflict Resolution at the University of Hawaii. Her current research projects include Experiences of Professional Immigrants in Canada's Labour Market: A Study of the Past 25 Years; and A History of Refugee Families in Manitoba and Abroad: Intergenerational Oral History, Digital Storytelling, and Conflict Resolution Among Refugees in the Diaspora Since the 1970s. Stephanie's new book, Conflict Resolution and Peacebuilding in Laos: Perspective for Today's World, was released in July 2015.
---
Please click here to see bios of previous CSOP Instructors.