CSOP Participant Profile – Bob Aloneissi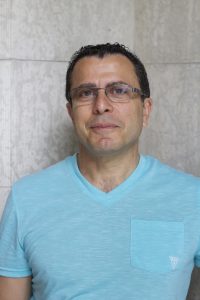 By Aaron Epp
CSOP an eye-opening experience for veteran Alberta lawyer

Bob Aloneissi sees conflict in a whole new light after attending the 2016 Canadian School of Peacebuilding.
"I was the kind of person who didn't like conflict – I thought it meant court litigation," he says.
Now, Aloneissi doesn't think conflict is so bad.
"It's not the conflict that's bad, it's the energy that we put into a conflict and how we perceive it that's good or bad," he says. "There will always be conflict. (The questions are), what values do we assign to it? What energy do we put into it? And, how do we resolve it?"
Aloneissi travelled from his home in Edmonton, AB, where he has spent the last 28 years working as a lawyer, to take the course, Peace Skills Practice with instructor Natasha Mohammed.
"I wish that I had taken the course… before becoming a lawyer, because a lot of what we do as lawyers is conflict resolution," he said. "This is something every lawyer should learn about."
Throughout his career, Aloneissi has been drawn to defending people who have the resources of the state stacked against them.
"When they're facing an accusation that may or may not be true, they're so very vulnerable in that position," Aloneissi.
In recent years, Aloneissi has become interested in restorative justice – particularly victim-offender dialogues, where aggrieved individuals can confront the person who wronged them.
He recalls one powerful experience where a father forgave the man who had killed his son in a drunk driving-related accident.
"That's the kind of (thing) that's possible if people are willing to go the extra mile (rather than) just do the same old thing, which we know doesn't work," Aloneissi said. "This is more difficult than the usual but it's more fulfilling. It's healing. You get a chance to right the wrong."
Aloneissi had never been to Winnipeg before coming for the 2016 CSOP, but he's glad he made the trip.
"I've been given so much material that I could probably spend the next six months to a year digesting it all," he says. "It's something I hope a lot more people would take advantage of."
In addition to the things he learned, Aloneissi is thankful for the diverse student body at the CSOP. He met people from Iran, the United States, and various countries in Africa.
He also met a young couple in his class, both of whom are lawyers.
"I admired them for taking the course together, and especially at the early part of their careers," Aloneissi said. "It's going to help them tremendously."