CSOP Participant Profile – Lorne Brandt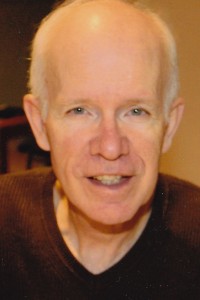 by Aaron Epp
Course helps B.C. man promote reconciliation between indigenous and non-indigenous Canadians.
When the Truth and Reconciliation Commission (TRC) of Canada announced it would hold one of its national events in Vancouver, Lorne Brandt wanted to make sure he was prepared.
Part of that preparation involved taking a course titled "Covenants of Peace and Justice" at the 2011 Canadian School of Peacebuilding.
"I realized that in my background, both growing up and [through] many years training and professionally, I have been blessed by First Nations neighbours, teachers, friends, co-workers and patients," says Brandt, a retired psychiatrist living in Richmond, B.C.
"I reasoned that this was surely preparation for something that I could do to promote reconciliation between these two groups of Canadians … As a follower of Jesus, I would have to also say that I believe His spirit has also been guiding me on this good way."
Taught by Rev. Stan McKay, an Aboriginal educator who was Canada's first Aboriginal Moderator of the United Church of Canada, "Covenants of Peace and Justice" introduced a Cree Christian perspective on living in covenant relationships.
With an eye on exploring the role of peacemakers in a global context, McKay and his students examined biblical covenants, historic First Nations treaties, and contemporary struggles for justice during the weeklong course.
Learning more about the background of how treaties shaped the interaction between First Nations peoples and European settlers left a lasting impression on Brandt, who over the past few years has had a desire to connect with First Nations peoples in his area as well as make others – particularly Mennonites – more aware of indigenous issues.
Our ancestors came to this land not appreciating the worldview of its indigenous inhabitants, Brandt says – an inclusive worldview that allowed Europeans to settle here and share in the bounty of the land.
"And what have we done?" Brandt asks. "We've taken [the land] and left it worse off. There's a big injustice there we need to look at, repent of, and try to correct."
Since attending the CSOP, Brandt has arranged for First Nations guests to come speak to his congregation, Peace Mennonite Church, as well as teach in the church's adult education hour.
He has also made connections with Hummingbird Ministries, a local organization that has grown out of the Presbyterian Church. Brandt and his wife have attended a number of their sessions and promoted their work in bringing together a variety of First Nations Christians and non-First Nations.
In his role as deacon at Peace Mennonite, Brandt arranged for Hummingbird Ministries to hold its third annual Peace Through the Arts Festival at Peace Mennonite in November 2012.
"I even got to perform some of the songs that I had written back in the 1970s when I was living in the community of South Indian Lake in northern Manitoba," Brandt says.
Brandt also volunteered at the TRC gathering in Vancouver, and led two discussions in his church's adult education hour: the first on why Christians should care about the injustices done to First Nations, and the second on what Christians can do about it.
"I do have to say that my attendance at the Canadian School of Peacebuilding played a large role in my going down this path," Brandt says. "That period of time sent my mind in several directions with respect to the whole issue of our relationship as non-indigenous Canadians with our First Nations Canadian fellow-citizens."
"I would like to attend further Canadian School of Peacebuilding sessions as well," he adds. "If one is prepared, they are an excellent means of stirring one to action."